JUNES NEW NEON FLAMINGO NEW PIN!!!!!!!
THIS PIN CAN BE FOUND IN THE CAFE WHICH YOU CAN FIND IN TOWN
BE QUICK BEFORE ITS GONE!!!!!!!!
ON 2Oth JUNE CLUB PENGUIN WILL BE CELEBRATING THEIR 400th NEWS EDITION !
LATELY CLUB PENGUIN HAS ADDED A SNOW DOJO YOU CAN CHECK IT OUT NOW AT THE DOJO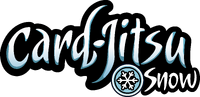 NEW STAMPS!!!!
CLUB PENGUIN LATELY HAS GIVEN A SNEAK PEAK ON THE NEW STAMPS!!
you can get these stamps from earning coins
HERE ARE SOME OF THE SECRETS FOR THE JUNE FURNITURE CATALOG!!!
SECRET.
SECRET.
For the new monster university club penguin thought that there should be some new songs here is a sneak peak
remember to follow me on twitter and instagram
instgram : erinisnotaunicorn